Live an incredible photographic adventure
Our photographic tours are aimed at photographers and naturalists who wish to live a unique experience by discovering the fauna and flora of the Somiedo Natural Park.
Strong point: The exclusivity of a reduced group of 1 to 4 people.
activity available all year round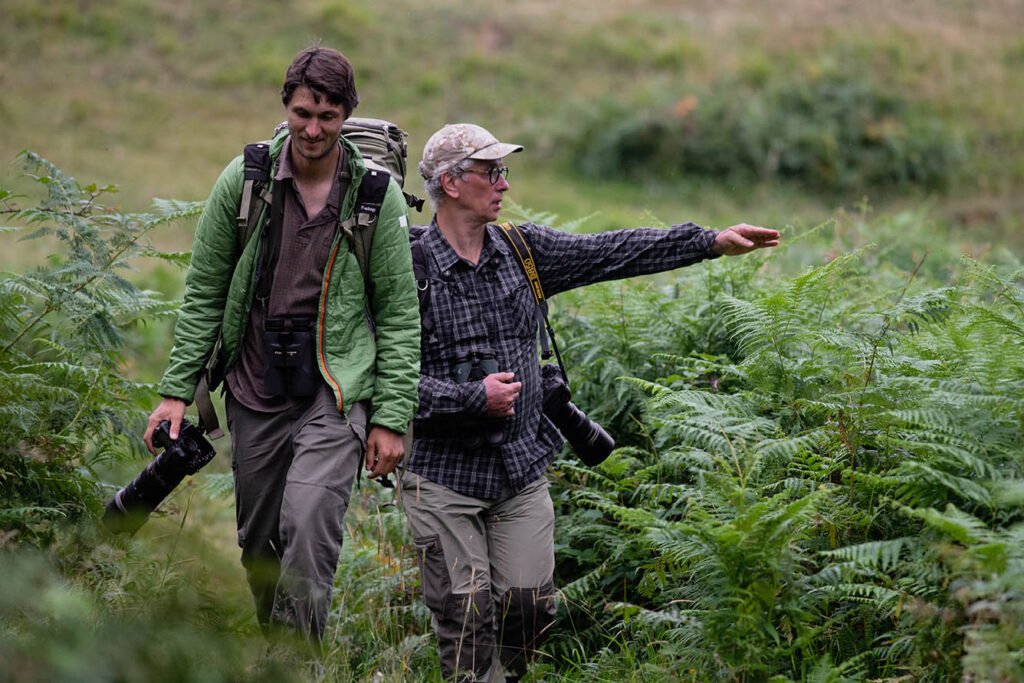 Somiedo, "The spanish Yellowstone"
Located in the province of Asturias in northern Spain, the Somiedo Natural Park is home to the largest population of bears in Western Europe. It was recently named by the famous Forbes magazine as "The Spanish Yellowstone" and by National Geographic as one of the best destinations in the world.
In the footsteps of the Cantabrian bear
Somiedo is a place as impressive as it is demanding: the slope of the terrain, the vegetation,… This is why we offer photo tours led by an experienced nature photographer like Romain Guerin.
In this adventure we will discover the lesser known places from where we can observe the different species (bear, deer, chamois, wild cat…), always from a photographic and artistic point of view, united with the skills of our guide in environmental monitoring and interpretation.
The photo tours are organized in the form of days divided into two parts. In the morning from 7:00 a.m. (depending on the season) to 12:00 p.m., then in the afternoon from 5:00 p.m. until dusk (+/- 10:00 p.m.) accumulating a total activity of 10 hours.
activity available all year round
After several years of observing bears and other species over the seasons, our conclusion is that the only way to contribute to their protection is to make them known as they live: in their natural habitat, with the greatest respect for their environment and avoiding any human intervention.
What is really revealing is to know their customs, what they eat according to the season, where they sleep,… Knowledge is the key, because only in this way is it possible to grasp the reality of wildlife.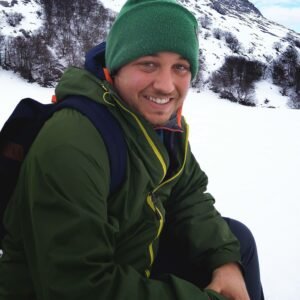 More than 3 years now that I have been working to explore, photograph, film and write. To depict the savagery of a world where the last great predators of Western Europe live. The Somiedo Natural Park is a natural gem in the heart of the Cantabrian Mountains where you can find unique flora and fauna. From the smallest bird, the Three-banded Kinglet, to the largest mammal in Europe, the Cantabrian bear.
To enter into the intimacy of these animals and more particularly that of the bear, it took me many months in the field. I had to go back to the most basic things. In a world where everything goes (too) fast, I had to adapt, slow down, live with the seasons to finally live with the bears.