DISCOVER NATURE PHOTOGRAPHY IN AN EXCEPTIONAL SETTING
Our photo workshops are aimed at anyone wishing to discover, learn and/or improve the technique of nature photography (wildlife and landscape) in the heart of the Cantabrian Mountains in the Somiedo Natural Park.
Strong point: The exclusivity of a reduced group of 1 to 4 people.
ACTIVITY AVAILABLE ALL YEAR ROUND
Somiedo and its rugged territory, with deep valleys and peaks over 2,000 meters, is one of the wildest and best preserved mountain environments in the north of the Iberian Peninsula. It was recently named by the famous Forbes magazine as "The Spanish Yellowstone" and by National Geographic as one of the best destinations in the world.
During a workshop you will discover and learn the art of reading nature's clues, blending in with it so that it reveals itself to you. Together with the initiation and/or improvement of your photographic technique, you will learn with our guide Romain Guerin to discover your photographic equipment and develop your creative and artistic potential through technical and theoretical exercises. The course takes place all day in nature from morning to evening to discover privileged, where you will have the chance to directly apply your new skills. Our courses are an invitation to learning and discovery, both photographic and cultural. The lunch break meal is included and you will discover some of the local specialties.
The workshops  are organized in the form of full days with a total duration of 9 hours. From the morning from 11:00 a.m. until sunset (+/- 10:00 p.m.) with a lunch break around 1:00 p.m. (meal included).
ACTIVITY AVAILABLE ALL YEAR ROUND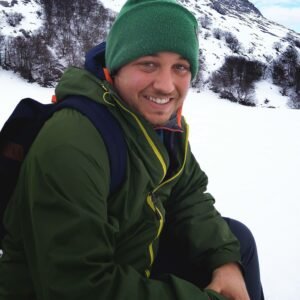 More than 3 years now that I have been working to explore, photograph, film and write. To depict the savagery of a world where the last great predators of Western Europe live. The Somiedo Natural Park is a natural gem in the heart of the Cantabrian Mountains where you can find unique flora and fauna. From the smallest bird, the Three-banded Kinglet, to the largest mammal in Europe, the Cantabrian bear.
To enter into the intimacy of these animals and more particularly that of the bear, it took me many months in the field. I had to go back to the most basic things. In a world where everything goes (too) fast, I had to adapt, slow down, live with the seasons to finally live with the bears.
Pour enter dans l'intimité de ces animaux et plus particulièrement celle de l'ours, il m'a fallu de nombreux mois de terrain. J'ai du revenir aux choses les plus fondamentales. Dans un monde où tout va (trop) vite, j'ai du m'adapter, ralentir, vivre avec les saisons pour enfin vivre avec les ours.